Revolutionary speed
Now you won't slow down, thanks to the new Kirin 960 processor and intelligent Machine Learning algorithm. This ground-breaking interplay between hardware and software means your Huawei Mate 9 is born fast and stays fast.

KIRIN 960

MACHINE LEARNING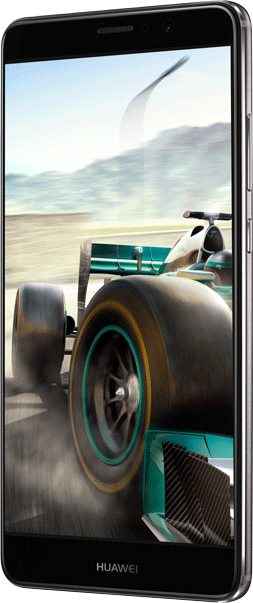 ULTRA LONG-LASTING BATTERY

HUAWEI SUPERCHARGE
The Huawei Mate 9 offers a truly revolutionary battery life. With its large 4000mAh battery and smart power-saving technology, you can enjoy two days' usage*. State-of-the-art HUAWEI SuperCharge technology safely charges the device for a full day's power* in 20 minutes**.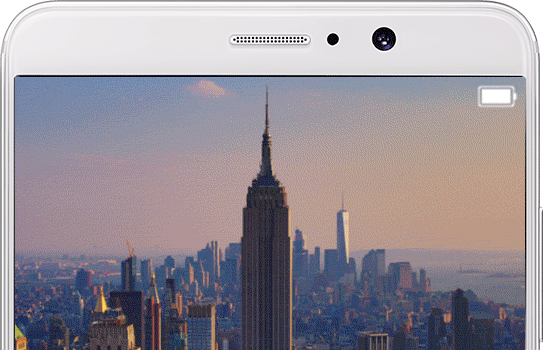 Breath-taking photography
The Huawei Mate 9 offers exceptional sharpness. Its second-generation Leica Dual Camera renders images in unprecedented detail for images that take you from mere photography to artistry.

LEICA DUAL CAMERA

BOKEH

LOW LIGHT
4K VIDEO
FRONT CAMERA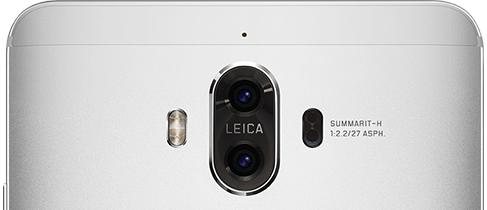 BEAUTIFUL DESIGN

INTUITIVE INTERFACE
Ground-breaking user experience
We're proud of the EMUI 5.0 and its beautiful and smart user interface. Uncompromising design from a team of dedicated experts helps make the Huawei Mate 9 a stunning experience.
Global connectivity
With incredible network support and integrated dual SIM support, the Huawei Mate 9 offers outstanding performance worldwide. Experience consistent call quality and a stable Internet connection with reduced power consumption and data usage around the globe.
EXTENSIVE NETWORK SUPPORT
DUAL-SIM SUPPORTED

600MBPS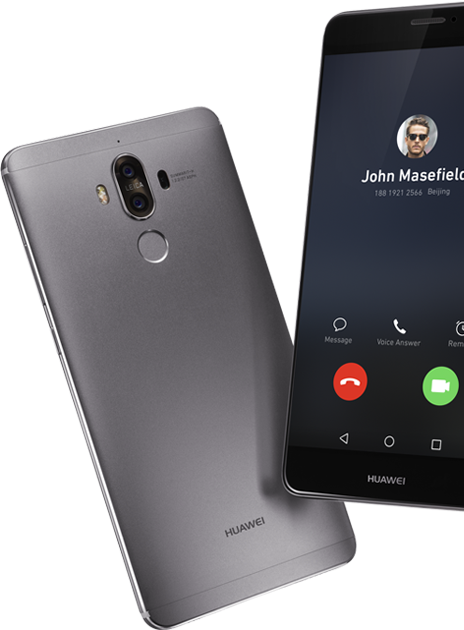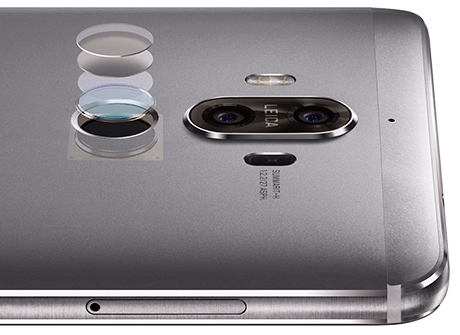 Top-notch security solutions
One touch instant entry to privacy space
Protect your private contacts, photos and apps in this privacy space that can be instantly accessed with one touch. You can even setup the Huawei Mate 9 for two fingerprints, to enter into two separate privacy spaces.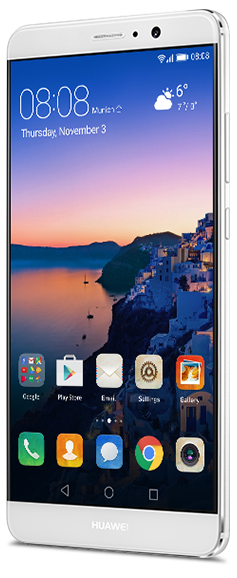 Bold, meticulous and refined
The Huawei Mate 9 has inherited the Mate Series' design DNA, with a visual and sensual feel that's uniquely glamourous.

5.9" FHD DISPLAY + 2.5D GLASS

COMPACT DESIGN
COLOUR RANGE
Unique features
The Huawei Mate 9 comes with a wide range of exciting new features that are satisfyingly intuitive to use.

HUAWEI SHARE

DIRECTIONAL AUDIO CAPTURE

4 MICROPHONES FOR CLEAR CONVERSATION
All prices reflect the final price after savings/rebate(s). Offers expire 12/31/2017 at 11:59 P.M. PT.