What Is a QNAP
QNAP's Network Attached Storage (NAS) is a system that consists of one or more hard drives that are constantly connected to the internet. The QNAP becomes your backup "hub" or storage unit that stores all your important files and media such as photos, videos and music. Imagine it being your external hard drive, but rather than taking it everywhere, it is placed at home and accessible for you and your family to use at anytime and anywhere.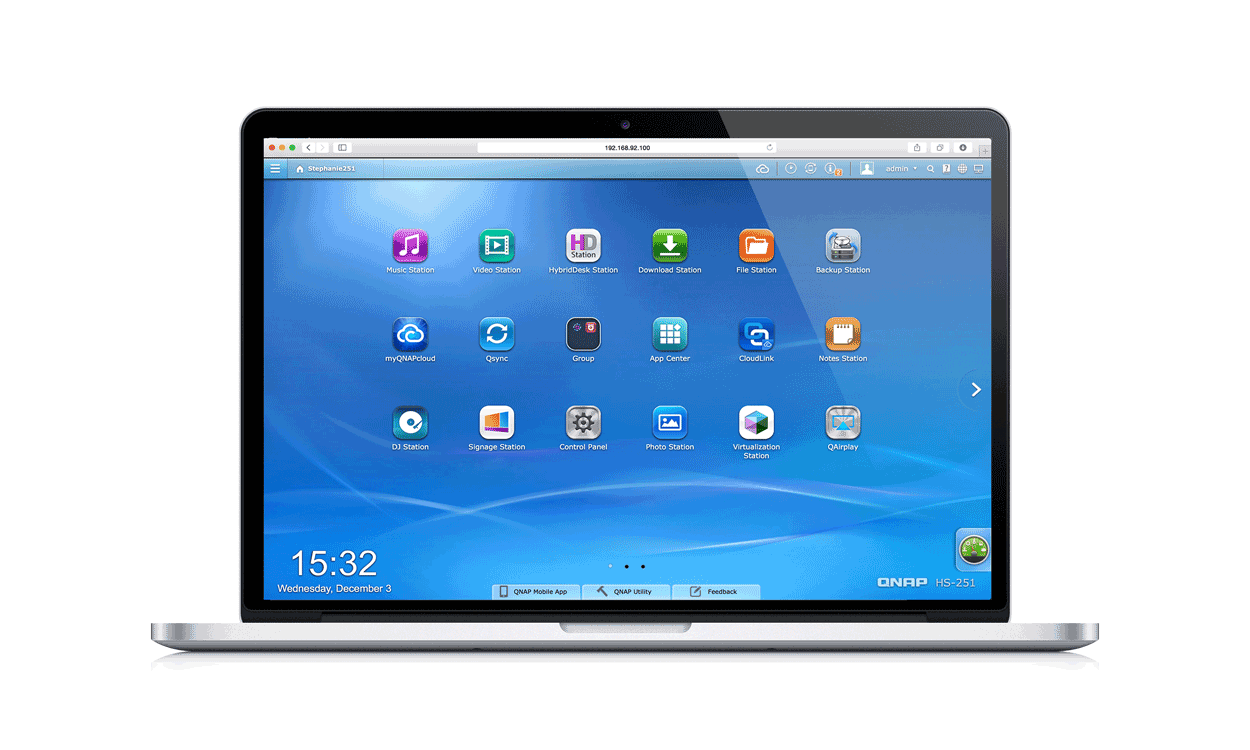 Powered by the Intuitive QTS NAS OS
QTS is designed to deliver high-performance applications and services fulfilling your needs in file sharing, storage management, backup, virtual environments, multimedia, and more. With the QNAP App Center, users can easily enjoy powerful business and home entertainment applications. Learn more about QTS
Backup All You Want, However You Want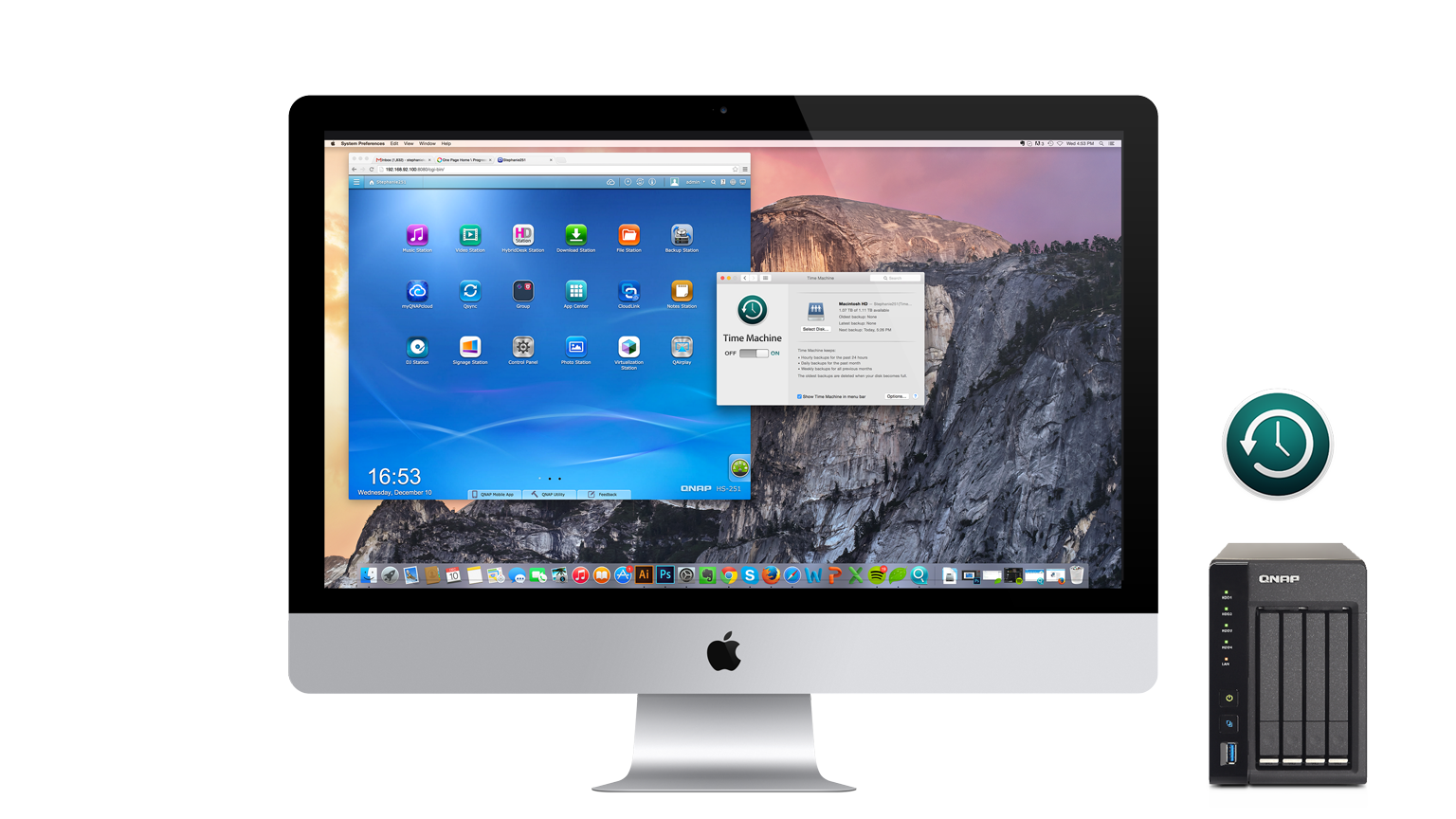 Back Up Your Mac® with Time Machine to Your NAS
QNAP NAS provides Mac® OS X users with an effortless solution to back up desktop data. No more dedicating external hard drives just for your Time Machine backups. With the NAS, you can set the capacity in the Turbo NAS dedicated for Mac data backup.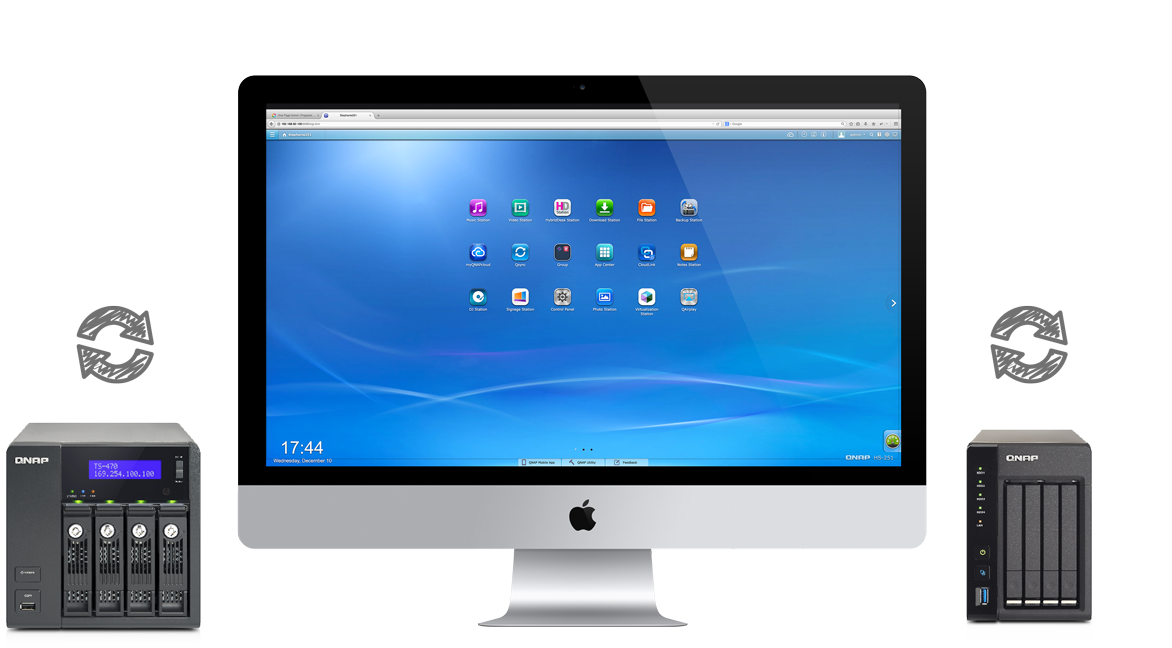 NAS to NAS Backup
QNAP offer easy solutions for users to backup from their QNAP NAS to another. You can either back up in real-time with QNAP's RTRR service or via a standard rsync protocol.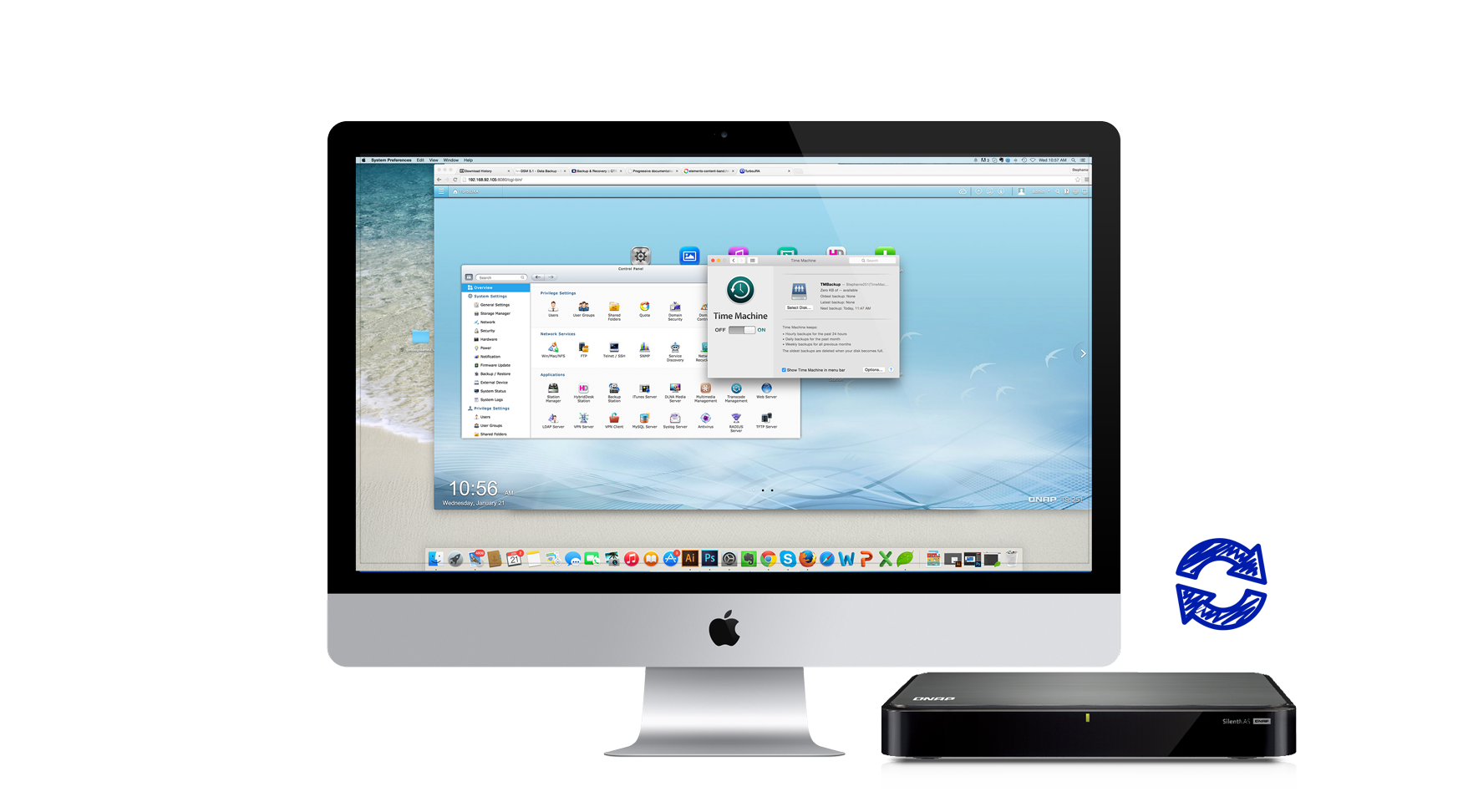 Cloud Backup
If backing up to the NAS is not enough, QNAP users can also backup to various cloud services. Discover and learn more on how to backup to cloud services below.
One-touch Backup/ External Backup
The QNAP NAS provides a convenient way to backup from external devices such as digital cameras or USB disks to the front-panel USB port. Simply hit the "Copy" button to instantly backup data from the device to the NAS.